Visiting a new place always requires some level of understanding as to how to make the best use of the time that you will be spending there. Visiting Tiong Bahru might be on your to-do list, but perhaps you are not quite sure how to best spend your time there if you've only got a day or so. That's okay. Let's go through some of the best ways to spend your time in Tiong Bahru.

Places where you can eat
Merci Marcel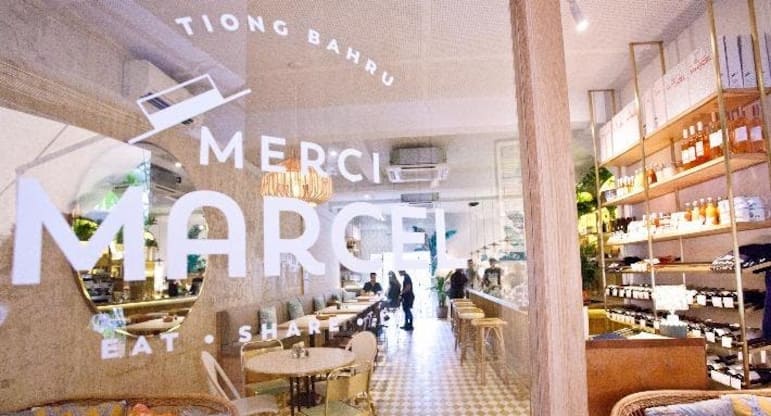 As the name suggests, Merci Marcel aims to bring an authentic French experience for the mouths of Singapore. A restaurant well praised for its atmosphere and vibe, one that you are more than welcome to pay a visit and allow yourself to dive into a sense of peace and comfort. Therefore, if you're a fan of some crème brûlée or a classic pain au chocolat, you know where to go.

Open Hours: 8AM – 10:30PM (All days)
Website link
Address: 56 Eng Hoon St, #01-68, Singapore 160056

Sin Hoi Sai
"But what if I want to try some local Singaporean food instead?" Great question. Behold its great answer. Sin Hoi Sai is a very well-known seafood restaurant, offering some local Singaporean dishes to remember. Not just that, you can choose what you want to eat from the tank. Therefore, if you were looking for an authentic experience, here it is. Add to that the fact that this restaurant claims to be the oldest restaurant in Tiong Bahru, there will be a touch of history sprinkled over your eating experience.

Open Hours: 4PM – 4AM (All days)
Website link
Address: 55 Tiong Bahru Rd, #01-59, Singapore 160055
Landmarks and things to see
Qi Tian Gong Temple
Picking up right where we left off in regards to history, this temple goes all the way back to the 1930s, dedicated to the monkey God Sun Wukong. This is not a large temple, which means that it should not take up too much time of your day.

Open Hours: 7AM – 5PM (All days)
Address: 44 Eng Hoon Street

Tiong Bahru Air Raid Shelter
Sticking to the 1930s theme, this air raid shelter was built in 1939 right before world war 2, and still stands today as a historical landmark. Places like this have the charm of making visitors think about the lives of those who were forced to occupy this place due to the tragic wars.

Open Hours: Unknown
Address: 78 Guan Chuan St, Singapore 160078

Places for shopping
Tiong Bahru Plaza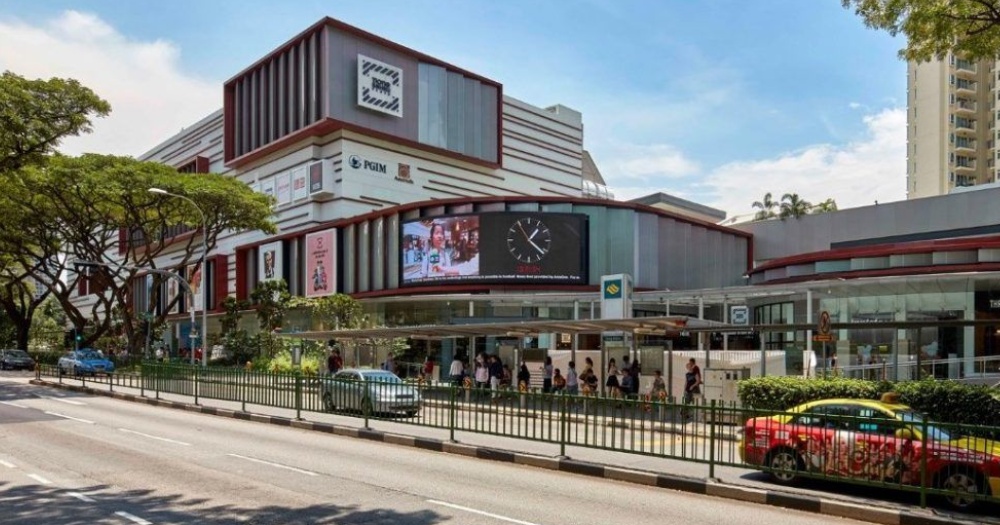 A shopping mall is perfect for when you have limited time to spend somewhere, and this is it. Near the end of the day, if you feel like you simply don't have enough time to go to completely separate locations for shopping and eating, this is where you must go instead.

Looking to shop for bags? There is Dr J.
Looking to shop for clothes? There is Echo of Nature.
Hey maybe you need something to eat? There is Ajisen Ramen.

Needless to say, the collection of stores and restaurants goes well beyond. So, in order to find out what else is available for you at the mall, check out the link to Tiong Bahru Plaza's website and plan your visit accordingly.

Open Hours: 10AM – 10PM (All days)
Website link
Address: 298 Tiong Bahru Rd, Singapore 168732

Cat Socrates
Perhaps malls are a bit too crowded for you, and you would prefer visiting someplace that feels more local and relaxed. Cat Socrates is a popular Singaporean store that focuses on craft and lifestyle. The range of products available here is quite impressive. Here you will be able to find homewares, accessories, stationery, and a lot more. From ceramic pots to local food stickers to even cat teasers. You might be surprised with what you discover here.

Open Hours: 10AM – 6PM (Mondays), 10AM – 7PM (Tuesdays – Thursdays), 10AM – 8PM (Fridays – Saturdays), 9AM – 6PM (Sundays)
Website link
Address: 78 Yong Siak St, #01-14, Singapore 163078

Curated Records
Maybe you're interested in developing your vinyl collection. If not, then maybe the idea of visiting a place with a wide collection of vinyl records tickles your curiosity. If either of the two cases apply to you, Curated Records is a must-visit. With vinyl records going through somewhat of a resurgence in popularity in Singapore, it is no surprise that this place doesn't lack in popularity itself. The genres are definitely not limited either. You'll find yourself some classic, some rock, some jazz, and hopefully some satisfaction as well once you're done with this place.

Open Hours: 1PM – 8PM (Tuesdays – Sundays)
Website link
Address: 55 Tiong Bahru Rd, Singapore 160055

A place to relax
Tiong Bahru Park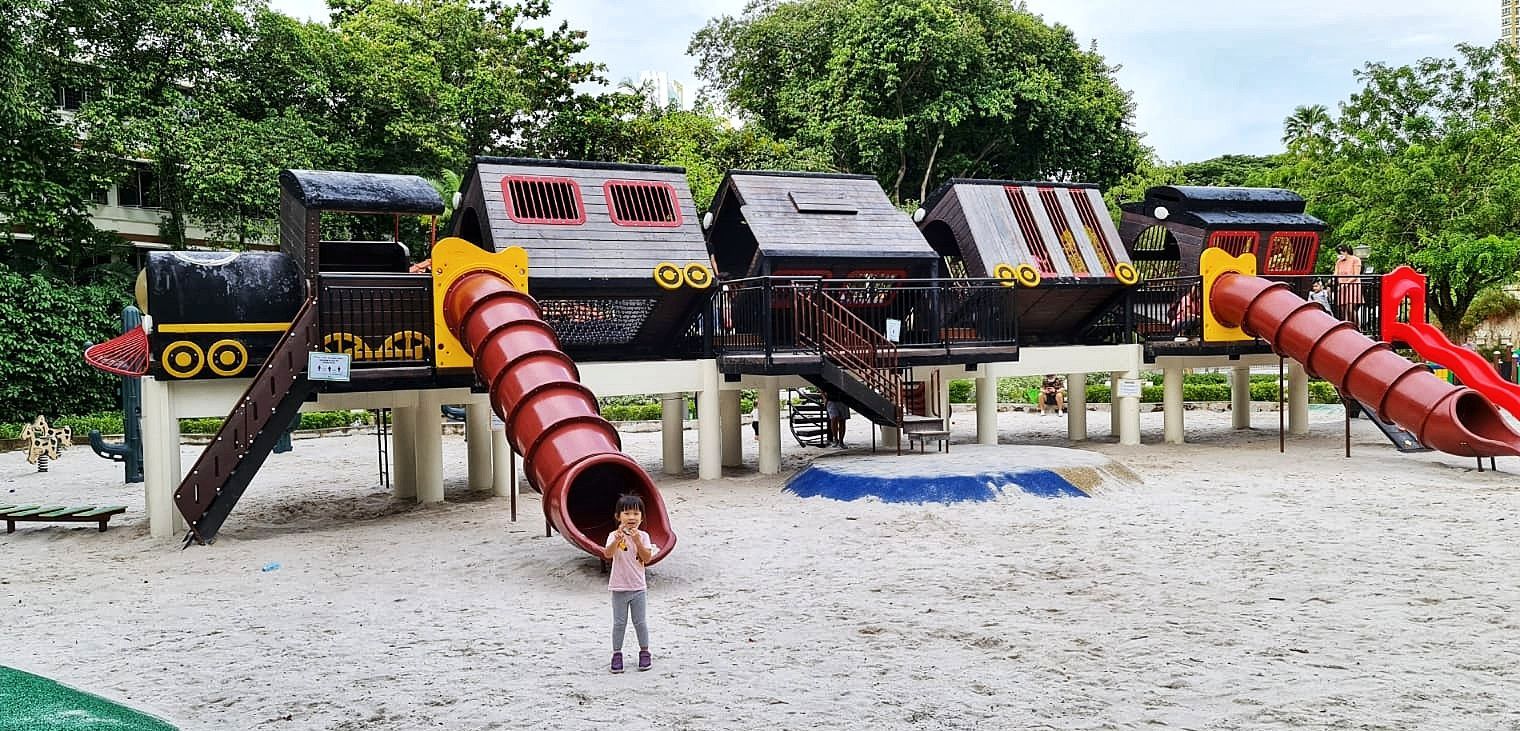 A great way to finish off your day could well be to take a calm and relaxing stroll around this public park. There is definitely a level of comfort that comes with a little stroll while observing the vast surroundings consisting of various other people meeting their recreational needs. If you get lucky, you might even get a chance to have a lovely chat with some locals.

Open Hours: 24 hours (All days)
Address: 1 Henderson Rd, Singapore 159561
Quite the to-do list you'll have, eh? It is not easy to manage time perfectly when visiting someplace. Hopefully, you are now in a better position to plan your visit to Tiong Bahru. Which of these places do you most want to visit? Let me know!