Though it is one of Singapore's oldest estates, and can probably be explored end-to-end in a single afternoon, Tiong Bahru remains full of surprises at every turn.
1. It used to be a cemetery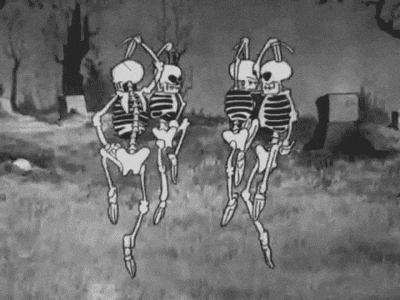 As spooky as it may sound, Tiong Bahru was indeed once used as a burial ground for members of the growing Hokkien community. From 1859 to the early 1900s (and perhaps up until the 1920s), the land was used to build cemeteries as well as to cultivate farmland. This ended in 1930 when the graves in Tiong Bahru were exhumed and moved to the present-day Bukit Brown Cemetery.
This is, in fact, how Tiong Bahru got its name: "tiong" in Hokkien means "to die", while "baru" in Malay means "new". Add them together, and you get the full phrase "new cemetery" using words from two languages—in true Singaporean fashion.
2. It was Singapore's very first public housing estate
The estate of Tiong Bahru is so old, in fact, that unlike most modern estates, it was not built by the Housing Development Board (HDB). Instead, it was the first major housing project undertaken by HDB's predecessor, the Singapore Improvement Trust (SIT).
Formed in 1927, the SIT began developing the foundations in the late 1920s, completing work on 72 acres of land in 1931. After 5 years of unsuccessful attempts to sell the land to private developers, the first SIT flats were completed in December 1936. Today, this block of flats (numbered 55) is still standing, located at the junction of Tiong Bahru Road and Tiong Poh Road.
3. Its population surged during the Japanese Occupation
It sounds counter-intuitive, but it's true. While we may never find a good explanation, after World War II it was discovered that a full 40% of Tiong Bahru's post-war population had moved there during the Japanese Occupation. (Then again, considering that Tiong Bahru was rarely targeted by Japanese bombers during the war, perhaps the real reason isn't so obscure after all.)
4. It was the centre of Singapore's bird-singing scene
Though it is undoubtedly a shadow of its former self, the old Wah Heng coffee shop that stood at the junction of Tiong Bahru Road and Seng Poh Road was a hub for bird-lovers all over the island, who journeyed to hear the birds sing. In the early 1980s, the owner of Wah Heng had a metal structure installed outside the coffee shop, on which bird owners could hang their cages while they had a cup of coffee.
This drew large crowds eager to relax with the sweet sound of birdsong in the background, and before long, Wah Heng had established itself as a hub for bird-singing in Singapore. The bird corner was so well-known, in fact, that American jazz flautist Herbie Mann paid a special visit during his 1984 trip. Unfortunately, the original block of flats was closed in 2003 and converted into a hotel, but the metal structure was reinstalled by the hotel's owners in 2008.
5. It caught fire not once, not twice, but five times—even before independence!
What are the odds? Small fires occurred in 1934, 1955 and 1958. However, the first major fire broke out in 1959, causing S$2 million worth of damage and rendering no fewer than 12,000 residents homeless. Even more disastrous, however, was the infamous Bukit Ho Swee fire that broke out on 25 May 1961, destroying more than 40 hectares of land and leading 16,000 people to lose their homes.
To this day, the Bukit Ho Swee fire is considered one of the most destructive fires in Singapore's history.
6. It was specially designed for people to get together
Much of Tiong Bahru was built based on the "open development" principle, such that many of its flats are surrounded by open spaces. These spaces are in turn occupied by grass plots, playgrounds and footpaths, all of which make Tiong Bahru a great place for neighbours and residents to gather, interact with each other and forge relationships.
A good example of this is the area now occupied by the Seng Poh Garden, which was previously an open grassy space used for morning exercises. Today, the Seng Poh Garden serves as one of Tiong Bahru's many green spaces, used for recreation.
7. It used to be considered an "atas" estate
Contrary to its current reputation (as part of Singapore's solidly middle-class heartlands), Tiong Bahru was once known as a haven for the upper classes, particularly the so-called "clerical class". This was due to the SIT's astronomical rental fees of $25/month, which were much more expensive than the rates in cheaper estates like Chinatown.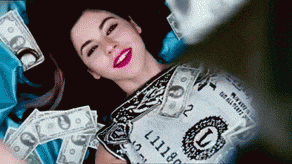 As a result, few of the residents who desperately needed housing could afford to stay in Tiong Bahru, with the exception of European families who had moved there before the war. This prompted the SIT to make plans for more flats in the Trengganu Street area.
8. It's home to one of Singapore's last air raid shelters
Located in the basement of Block 78 Guan Chuan Street, the Tiong Bahru Air Raid Shelter spans 1,500m2 and is estimated to have a capacity of 1,600 people. Block 78 is the only public building erected by the SIT to have an air raid shelter incorporated into its design.
Given that Tiong Bahru was not a main target for Japanese bombers in World War II, it is perhaps not surprising that it was not frequently used. However, what is actually astonishing is the fact that it was originally meant to be a playground when not being used for shelter, according to a 1939 press release.
9. Its streets are named after Hokkien community leaders
Ever wondered where these seemingly random street names originated, or what they really meant? Look no further—for the Tiong Bahru Heritage Trail tells the whole story. Most streets in Tiong Bahru are named after notable Chinese merchants, businessmen and leaders of the Hokkien community. Among them are:
Chay Yan Street, named after rubber planter Tan Chay Yan
Eng Hoon Street, named after Malacca-born merchant Koh Eng Hoon (1823–1880)
Eng Watt Street, named after Malacca-born merchant See Eng Watt (1826–1884)
Eu Chin Street, named after China-born Teochew businessman and gambier planter Seah Eu Chin (1805–1883)
Lim Liak Street, named after China-born tapioca planter and shipping merchant Lim Liak
Moh Guan Terrace, named after Hokkien pepper and gambier merchant See Moh Guan (d. 1879)
Seng Poh Road, named after Perak-born Teochew merchant Tan Seng Poh (1830–1879)
Tiong Poh Road, named after Hokkien shipping merchant Khoo Tiong Poh (1830–1892)
10. It's an official URA conservation site
On 1 December 2003, 20 blocks of pre-war SIT flats (comprising 56 buildings) were given official conservation status by the Urban Redevelopment Authority (URA). This was in recognition of their historical and architectural significance, a mantle that extends to the rest of the Tiong Bahru estate and its rich heritage.
Written by: Soh Ying Qi